Top locations in Amsterdam to help you live a sustainable and carbon-neutral life.
You may have successfully completed the CarbonCalculator, and are ready to take the first step towards living a more sustainable lifestyle. The journey is ongoing, and you may find it difficult in the beginning to navigate your choices, actions and values when it comes to your daily life and its connection to the global environmental crisis.
Living consciously is difficult when the easiest options available to us are harmful to the planet and other living beings. Most of us are supplied with cheap food, clothes, electronics, cars, and other goods. And although we recognize that larger changes have to happen for this reality to be different, we can't let that stop us from making important changes in our own decisions as consumers.
As we learn more about sustainable and locally-grown food, plastic-free consumption, Fairtrade and secondhand clothing, composting and recycling, we also learn about the importance of communities, resilience, knowledge and agency. This is how small actions can grow into a societal norm that can make our existence on the planet coincide with a healthy world for all.
To help you turn these words into action, we have put together a list of places in Amsterdam that can inspire you to do the things you love in a different, more sustainable way. In addition, you can see which locations have special deals for CarbonCancel members. Make sure to use them if you are a member and get special offers, discounts, and even more reason to change harmful patterns of consumption!
You may even discover places for new inspirations and hobbies that you never knew you had. We hope that this list will help you find the motivation to make real changes in your day-to-day lives, educate yourself on important issues, and begin to lead a different kind of lifestyle.
Welcome to the journey!
1. Fashion for Good
(special offer for carboncancel members)
The modern clothing industry has created an image that fashion comes at a social and environmental price. Fashion for Good teaches us that this does not have to be the case. At Fashion for Good, you will visit a creative, educational, and interactive museum for sustainable fashion and innovation. The museum also sells a lot of stylish merchandise, so when you're in the mood for a new clothing item, you're in the right place! Here, you can learn how your clothes were made, explore game-changing technology that can be used to transform the clothing industry, and learn more about how you can contribute to a circular clothing model. Be sure to explore this important global issue by visiting their museum in Amsterdam!
Opening hours: open daily from 11am – 5pm, but closed on Tuesdays.
Price: 5 euros for entry and 15 euros for a personalised tour.
Location: Rokin 102, Amsterdam city centre.
Check out https://fashionforgood.com/ for more information.

2. Kaskantine
If you are looking for inspiration, practical tips, and a place where you can really experience an alternative lifestyle, Kaskantine is the perfect place for you. Here is a circular restaurant, an urban farm, a kringloop, and a playground for kids and adults. Even more importantly, it is a real 'think tank' for social change. This is a place where one visit can inspire you to embrace a whole new way of life. Come by for a delicious dinner from locally-grown vegetables, take a yoga class to clear your mind and feel your body, or get your hands dirty learning how to garden in an urban setting. No strings attached! Even if all of this is completely new to you, the other quality this place has to offer is open-mindedness and acceptance. Here's to a new normal!
Location: Handbalstraat 1, Amsterdam West.
Check out http://www.kaskantine.nl/ for more information.
3. Lokale Bloemetjes
(special offer for carboncancel members)
Everyone knows how beautiful a bouquet of fresh flowers can look like, but not everyone is aware that regular methods of flower cultivation have an enormous effect on the environment. Lokale Bloemetjes's mission is to grow beautiful flowers in a sustainable, organic, and circular way. Here you can create your own bouquet of flowers by picking them straight from the garden, which is situated in the heart of West Amsterdam. Lokale Bloemetjes gives you an opportunity to experience the beauty of nature, where it is appreciated and taken care of, and meet new people who can teach you a whole lot from their own experiences. Visiting Lokale Bloemetjes will inform you about sustainable farming and flower cultivation. By purchasing flowers from here, you make the choice to be an informed and sustainable consumer, and cut down on your emissions.
Opening hours: 10am-6pm, closed Mondays and Tuesdays
Price: 15 euros
Location: Nico Broekhuysenweg 22, Amsterdam West.
Check out https://lokalebloemetjes.nl for more information.
4. Noordoogst
At Noordoogst, you will find a sustainable farm where you can see every step of food production and cultivation. Here you can take responsibility for your own knowledge and consumption patterns. Purchasing vegetable and animal products form Noordoogst will directly reduce your carbon footprint. That is because your food will come from a sustainable food chain, where vegetables are grown without pesticides and animals are raised fairly and in harmony with natural processes. If you want to go a step further, Noordoogst offers workshops, tours and other educational events to learn about circular food and sustainable farming. There is also an opportunity to become a volunteer and contribute directly to the cause. If this all sounds like too much, Noordoogst is also a fun destination where you can just have a good time! Attend festivals, play at their large natural playground, or come to a delicious food or beer tasting. There is something for everyone!
Opening hours: 7:30am-all day
Location: Meteorenweg 272, Amsterdam North.
Check out https://noordoogst.org/ for more information.
5. Little Plant Pantry
(special offer for carboncancel members)
Little Plant Pantry is a bulk store in Amsterdam where you can purchase all your products with minimal waste and no plastic. Think about the amount of packaging and plastic that goes to waste after doing one grocery run. The amount of trash you produce is also a large factor in your carbon footprint. By reducing your waste, you directly decrease your carbon emissions. In addition, all products are organic and vegan, ensuring that your purchase has a minimal negative influence on the environment. Here you can buy pasta, grains, fresh produce, vegan cheese, nuts, spices, coffee and tea, and much more. Come by and try it out!
Opening hours: 12-7pm, closed Mondays
Location: Bosboom Toussaintstraat 45-H, Amsterdam Centrum.
Check out https://littleplantpantry.com/ for more information.
6. De Stadsgroenteboer
Ever heard of Community Supported Agriculture (CSA)? CSA works within a food system where the consumer and producer have a unique connection. The production of food within CSAs is pesticide-free, and ensures healthy and diverse soil – something that is a big problem at corporate farms. Industrial agriculture emits a lot of carbon through transportation, chemical-use, and soil degradation. By supporting a shorter food chain and small-scale farming, you decrease your emissions. Subscribing to De Stadsgroenteboer gives you an opportunity to receive seasonal, local vegetables and herbs every week from a community farm in the city. They offer a range of price possibilities, so you can choose how much you want to pay. This makes it an affordable choice for all. In addition, you can choose a suitable pick-up location near you. Most importantly, you can always visit the farm and directly see the people and land that produce your food! Subscribe early, as spots as limited!
Opening hours: Saturdays 10am-5pm
Price: 19-23 euros
Location: Nico Broekhuysenweg 20, Amsterdam West.
Check out https://www.stadsgroenteboer.nl for more information.
7. CityPlot
CityPlot is an initiative that can help you learn how to sustain yourself from the comfort of your own city house. They encourage city dwellers to grow their own vegetables, herbs, and fruits and provide you with all the tools and knowledge to do so. Their team of experts can teach you all the basics and more, from composting, to urban bee-keeping, permaculture, preserving, growing herbs and vegetables, growing edible flowers, and much more! The best part is that they are full of advice on how to achieve all these fascinating things in a completely urban setting, whether it is in a nearby community garden, or on your own balcony or windowsill. You can join their year-long workshop series, signup for one-time offers, get personalized advice on how to create an edible space in your house, work, school or restaurant, or join tours that take you through all the basics in one day. Sign up or visit their website for more inspiration on how to be a city gardener! By doing this, you will learn how to reduce your footprint by changing the way you consume food!
8. Fruit tuin van west
At Fruittuin van West, you can harvest fresh and sustainably-grown vegetables every day. By checking their website, you can see what is available and come by for a fresh harvest. Alternatively, you can visit their organic shop where all products are sourced through biodynamic farming methods that ensure the health of the entire ecosystem (soil, plants, animals, and people!). By supporting a circular mode of consumption that supports biodiversity and health of all species, you can easily become a more conscious consumer. So come by to this beautiful urban farm and get to know where and who your food comes from!
Opening hours: Tuesday-Sunday, 10:30am-6pm
Location: Tom Schreursweg 48, Amsterdam West.
9. Lena Library
(special offer for carboncancel members)
Lena Library is Amsterdam's pioneer when it comes to an alternative format to fast fashion and the general overconsumption of clothing. At their 'library' you can borrow clothes instead of books, and return them once they have spiced up your look. You can explore this new way of consumption by visiting their store in Amsterdam, or ordering their clothes online. In their assortment, you can find items from emerging designers, sustainable brands, and vintage. You pay per day or per month, and have the chance to return items earlier if they don't fit. So what are you waiting for? Supporting Lena Library can help create a culture of exchange and reduce our impact on the planet!
Opening hours: 1pm-7pm, closed on Sunday and Tuesday.
Location: Welterstraat 174H, Amsterdam
Check out https://www.lena-library.com/ for more information.
10. Green light district
(SPECIAL OFFER FOR CARBONCANCEL MEMBERS)
Forget about the Red Light district, let's turn it green! The Green Light district is an initiative in Amsterdam that is working hard to promote sustainability in the area surrounding the largest tourist attraction in the city. By transforming this highly trafficked area into something more green, both tourists and locals can learn more about exciting new projects about sustainability that are available for them. Visit their website for insightful blogs about sustainable living, join their tours to learn about impactful initiatives in the hottest neighborhood in Amsterdam, and join a community of inspiring thinkers!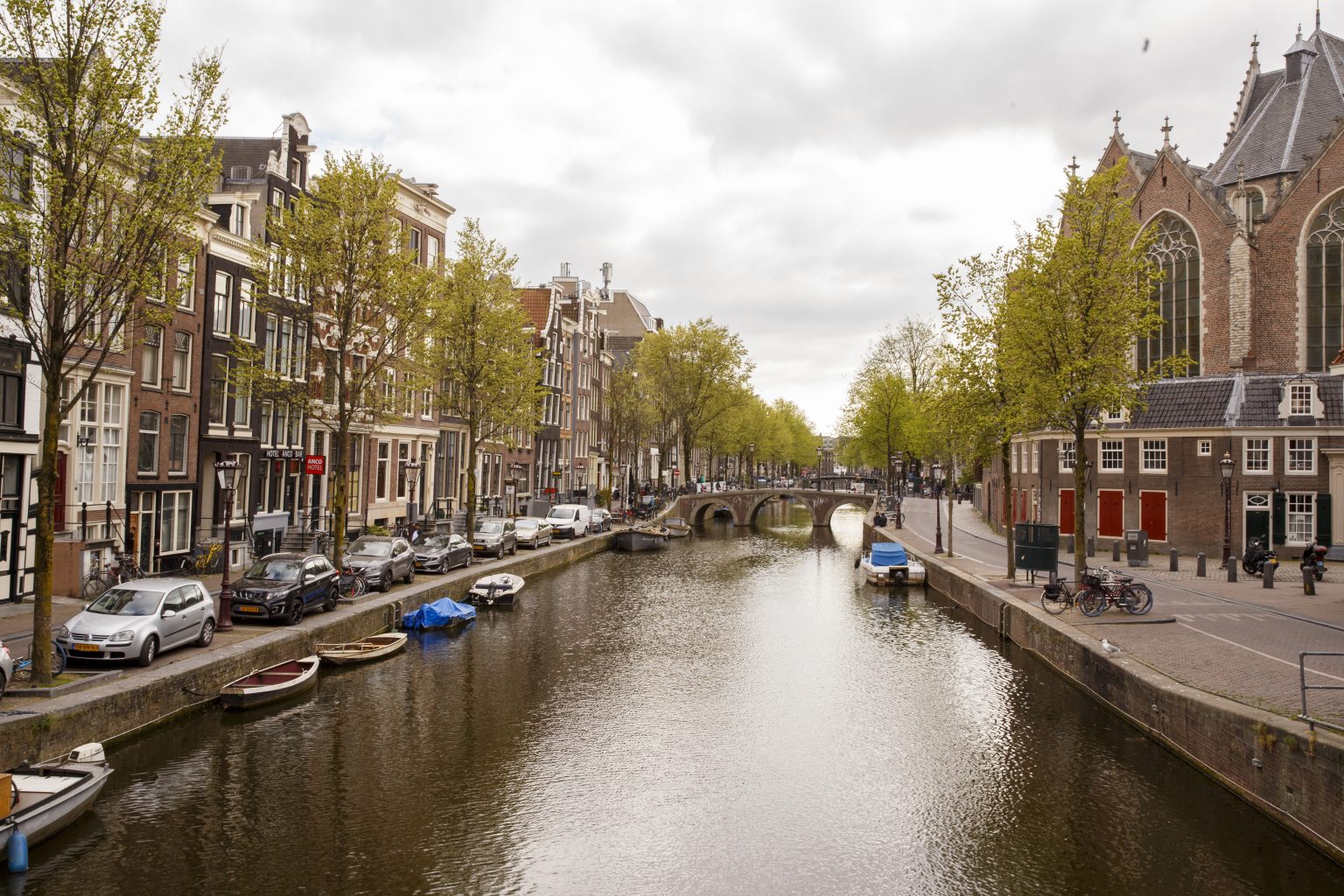 Check out https://greenlightdistrict.nu/ for more information.
10. kringloopwinkel RATAPLAN
(SPECIAL OFFER FOR CARBONCANCEL MEMBERS)
RataPlan has a large number of stores in Holland that work to promote important social and environmental goals. By giving items a new life at their store, they promote circularity, extend the lifespan of products that otherwise might have been thrown away, and offer people with a distance to the labor market a meaningful job. They were able to grow with this mission in mind, and have created an opportunity for everyone to participate in a circular mode of consumption and support second-hand shopping. Here you can find everything, from bicycles to books to toys for your children. Make sure to stop by at one of their locations in Amsterdam!

Check out https://rataplan.nl for more information.
10. Fungi Factory (utrecht)
(SPECIAL OFFER FOR CARBONCANCEL MEMBERS)
Would you like to grow delicious mushrooms out of the comfort of your own home? Based in Utrecht, Fungi Factory has become a pioneer circular initiative whose products are available to anyone in the Netherlands. With their growing kits, you can easily grow your own oyster mushrooms (oesterzwammen) using nothing but leftover coffee grounds, which are full of nutrients that otherwise would end up disposed of with other general waste and burned. This way, you are utilizing 'waste' to produce food within your own household, thus contributing to circularity and a lower carbon footprint. They also offer workshops and educational packages for individuals and companies who would like to learn more about utilizing their waste to grow fungi. It's also a great project for those of us who don't have a garden or balcony, but want to grow our own food! Check out their website to learn about their products and order online from any city in the Netherlands.
Check out http://fungifactory.nl
for more information.
This list will be continually updated with more locations. Know of something to be added? Let us know what your favorite place is in the comments below!